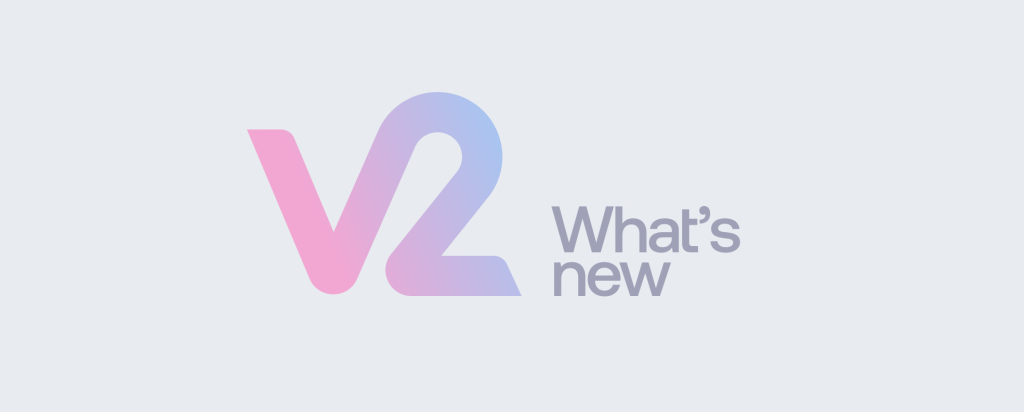 As we gear up for a transformational 2023, we wanted to share with our community some of the new product enhancements and features we are releasing this month. Enjoy!
New Homepage
Let's begin with our new home page! Our new bold design intuitively relays our value and features for our Nonprofit customers. You can now also easily view our pricing, schedule a demo, or get started immediately.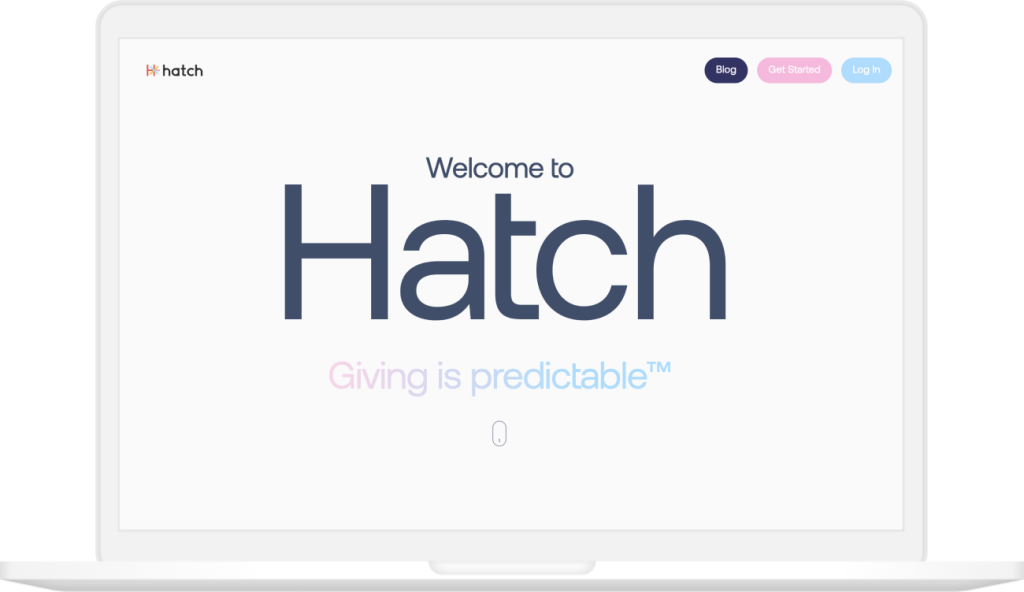 Refreshed Interface
Our new refreshed interface provides a mature and adaptive visual experience with simplified navigation that makes finding what you need faster and easier than ever before.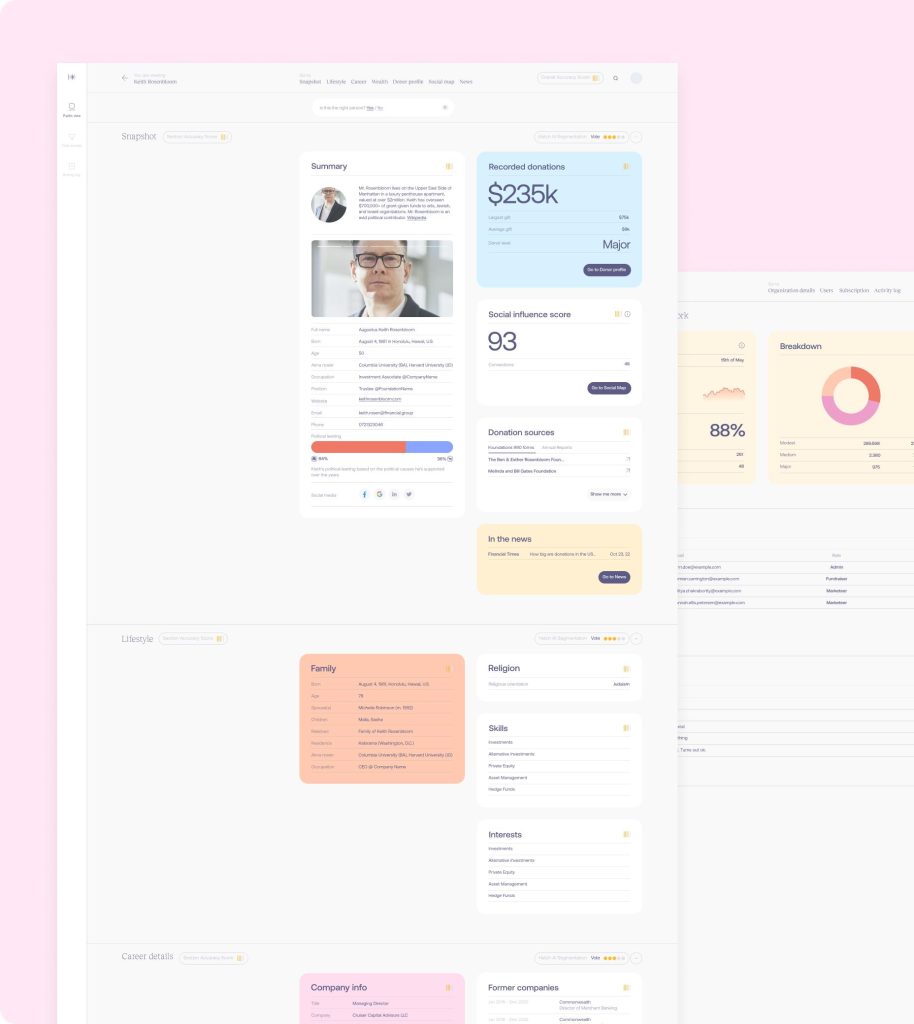 New Swift Onboarding Process
We have implemented an entirely new onboarding process that streamlines client setup and ensures that users are able to get up and running with our application quickly and efficiently.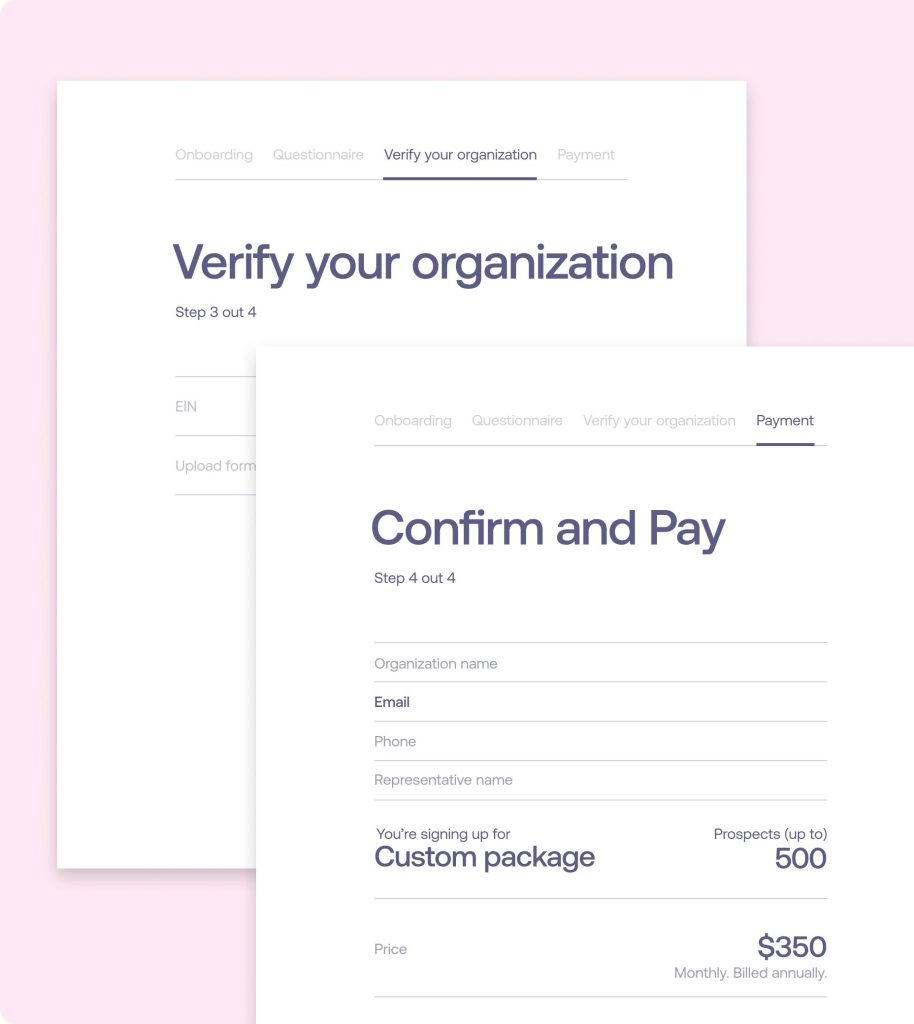 Automated Data Upload
Our application now offers data upload and data validation capabilities that make it easier than ever to ensure data accuracy and completeness. You give us your list, and we'll give you the world! We wrote that without the assistance of ChatGPT;)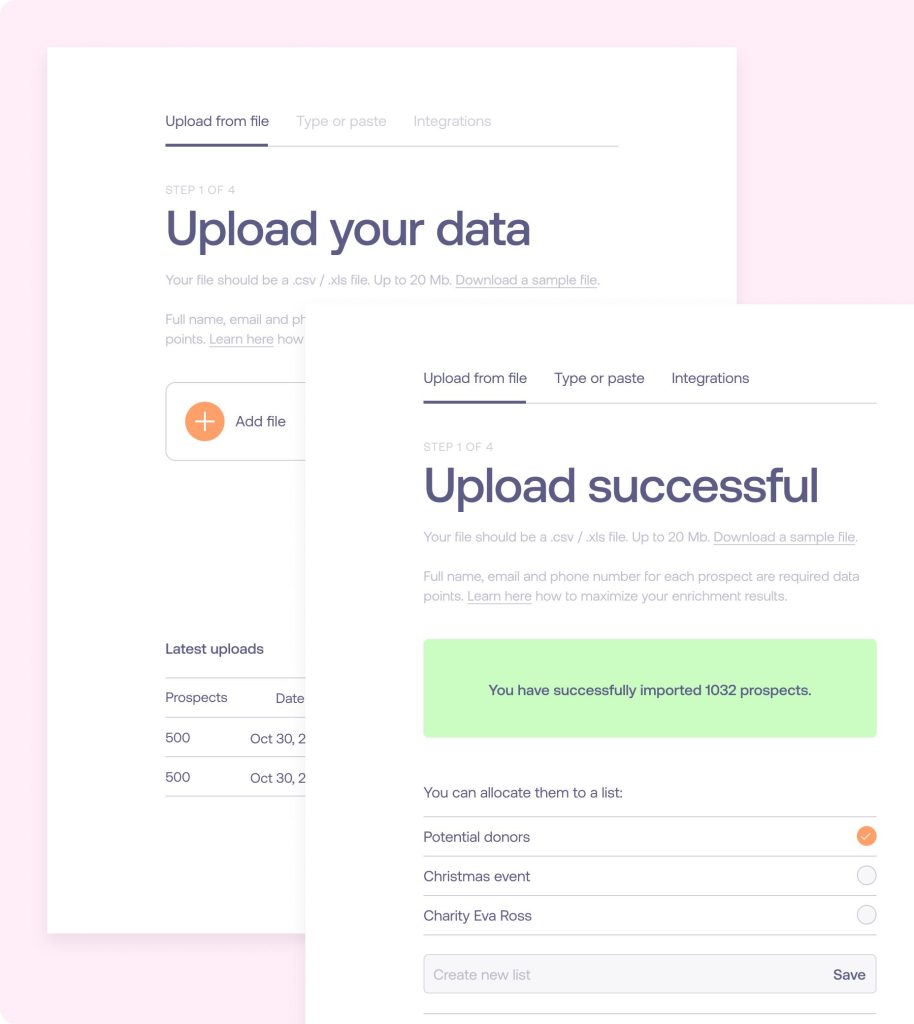 Accuracy Confidence Score
This is a big one! Our new accuracy confidence score ranks every profile with a 1-5 confidence level. This allows our users to trust the reliability of the information they are viewing.

Subscription Streamlined
Our application now offers an integrated subscription management system that allows users to manage their subscriptions directly through Stripe. This feature makes setting up and managing subscriptions a breeze.

State-of-the-Art Sorting & Filtering
We now offer an advanced sorting and filtering system that allows users to quickly and easily sort and filter through large amounts of data to find the ideal donor, volunteer, or influencer for their cause.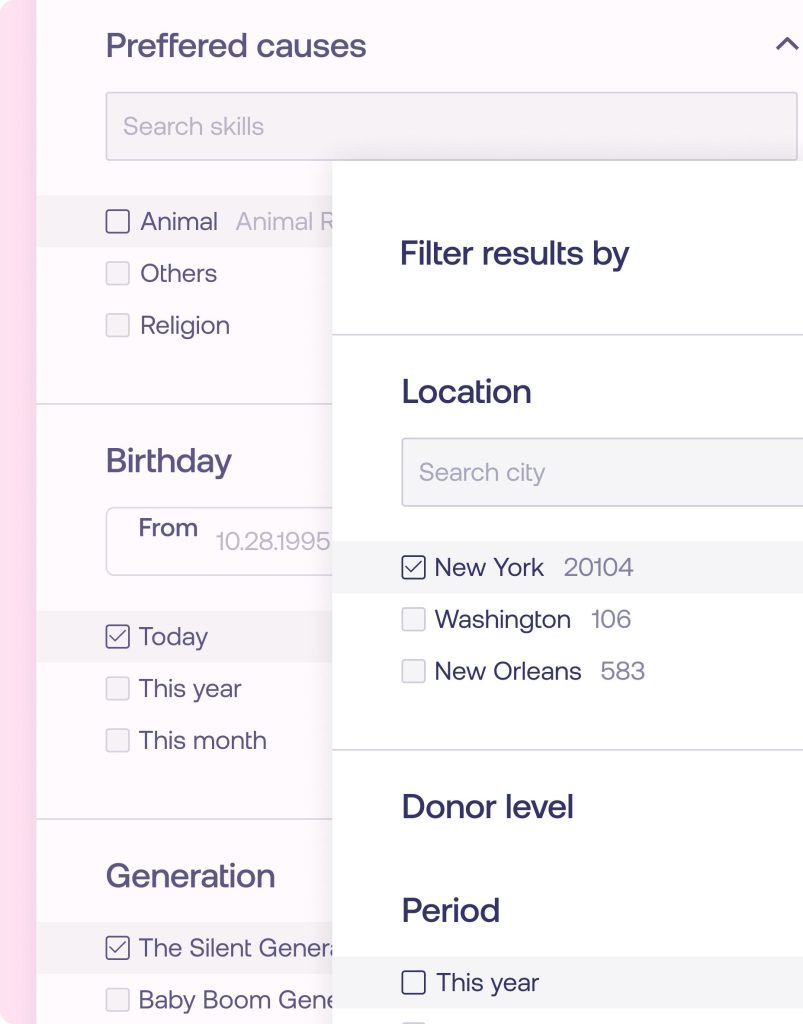 New Service: 5 Alive
Our new service, Five Alive, sends you an email each week with links to 5 "Golden Profiles." The profiles are selected based on their high enrichment rate, and confidence score. This service was requested by one of our beta cohort members, and we believe it's going to be a game changer for active fundraisers and marketers. The first round of emails will be going out Monday, Feb 27th.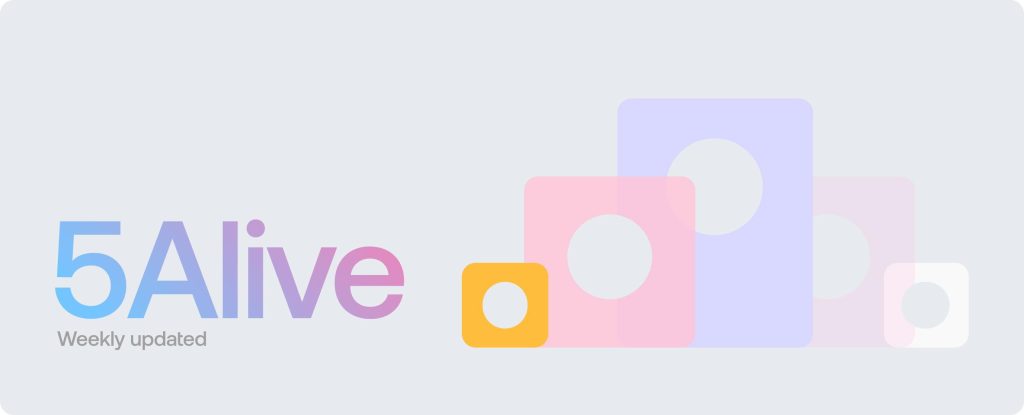 Blog Launch
Hatch is excited to announce the launch of our brand new blog! Keep an eye out for informative articles, industry insights, and thought-provoking discussions. Stay up-to-date on all things Hatch by checking out our blog today!