We are proud to announce the launch of "OpenGiving" an innovative AI-powered search engine that revolutionizes donor discovery for nonprofits. OpenGiving empowers organizations to find new donors outside their existing database, leveraging the comprehensive IRS filings of nonprofits, grant-giving foundations, and the individuals associated with them.

Check out our demo video here!
AI Search
Harness our advanced AI conversational search to effortlessly access profiles of every philanthropic foundation and nonprofit in the U.S., including: grants given and received, people, and financials.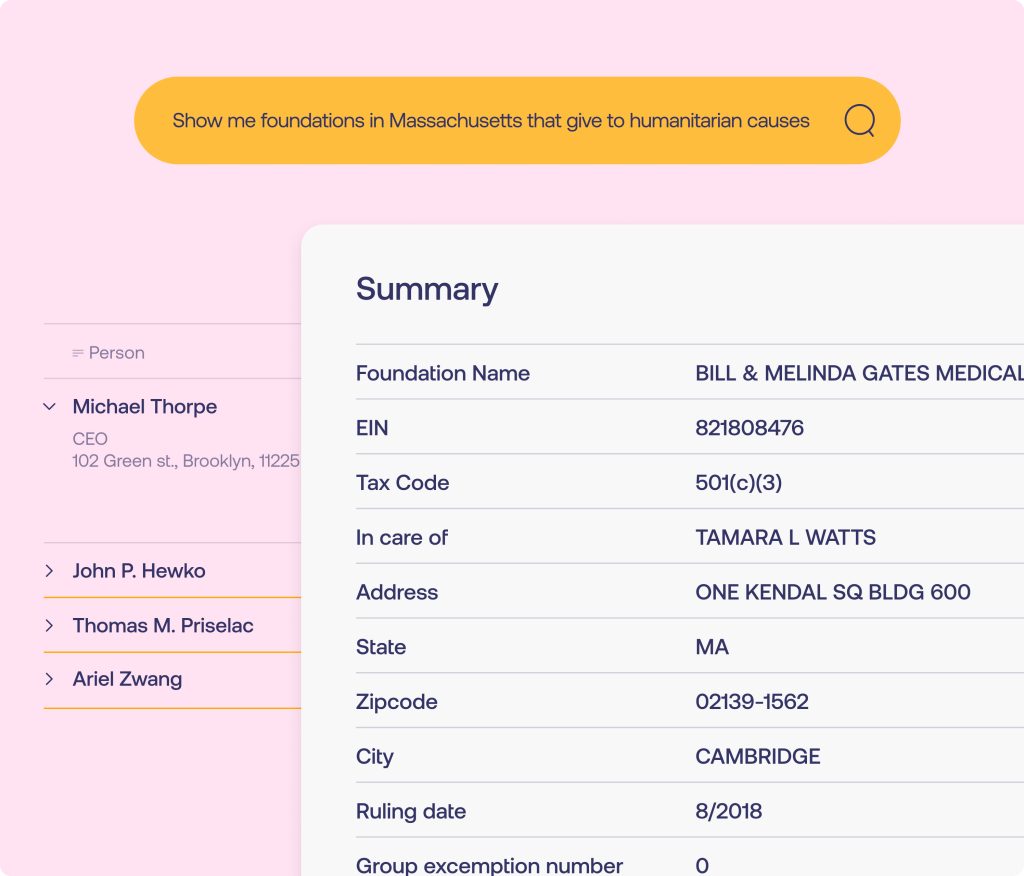 People Search
Search our database of the worlds most affluent and influential people that are the stewards of grant giving foundations.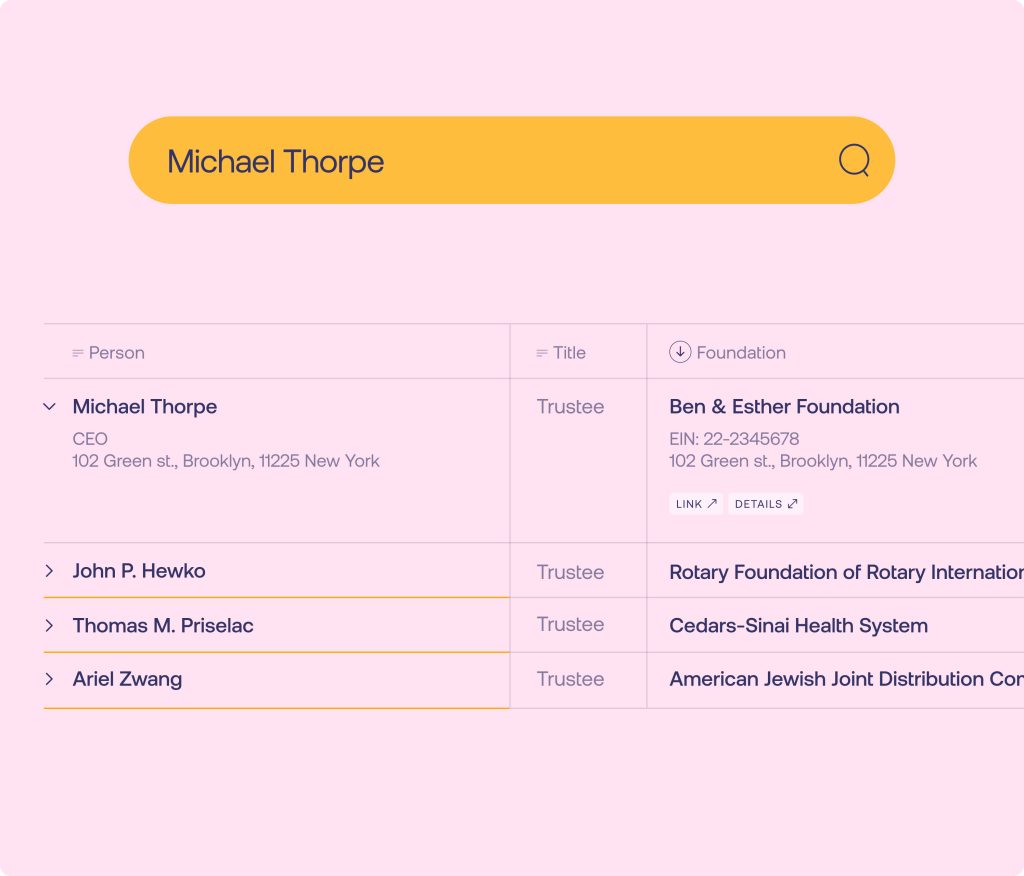 Data-Driven Decision Making
Make informed decisions by exploring the motivations and priorities of grant-giving foundations, allowing you to forge meaningful connections and optimize your grant proposal strategies.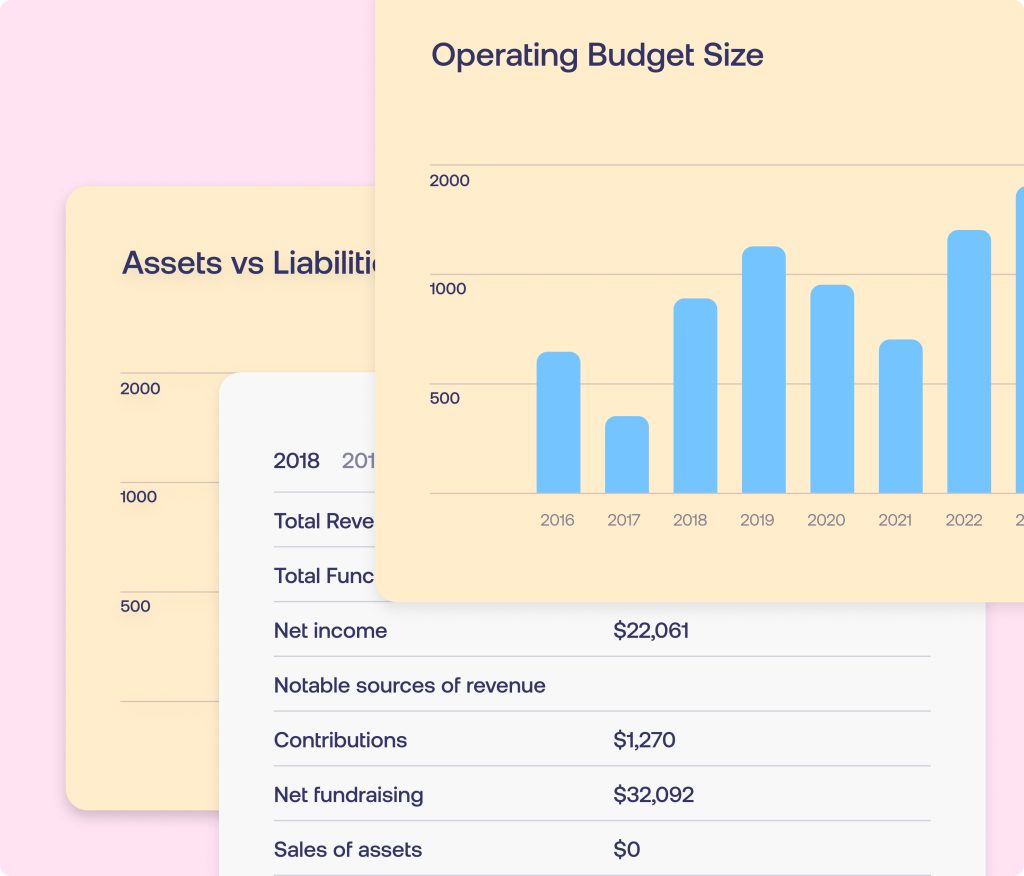 AI Generated Grant Proposals
Integrated directly on each foundation profile is our AI content generator "Sir Hatch" eager to assist you with writing draft grant proposals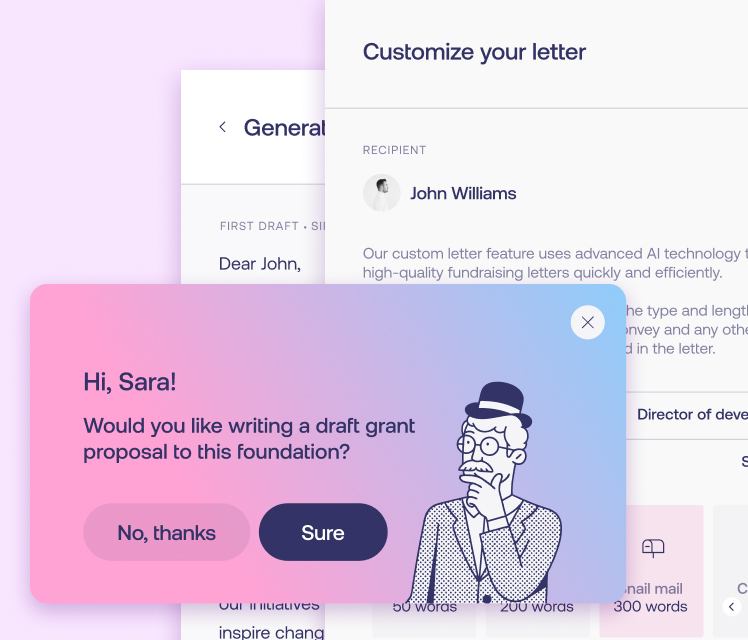 Get access to OpenGiving right now
Sign up now to any Hatch Enrichment Package and receive complimentary access to OpenGiving.


Happy fundraising!
The Hatch Team