We are back with our monthly update, and we couldn't be more excited to share with you the latest improvements that we have implemented. These features were requested by you, and are designed to enhance your experience and bring more convenience and effectiveness to your cultivation efforts. Let's dive right in:
Introducing the Alma Mater Filter [Premium Feature]
Search and filter prospects based on their educational background with ease. Finding the right prospect based on their education has never been so effortless.

This new filter is part of a slew of new premium features that we will be rolling out over the coming months. For the time being, all premium features are available to our cohort members at no additional charge.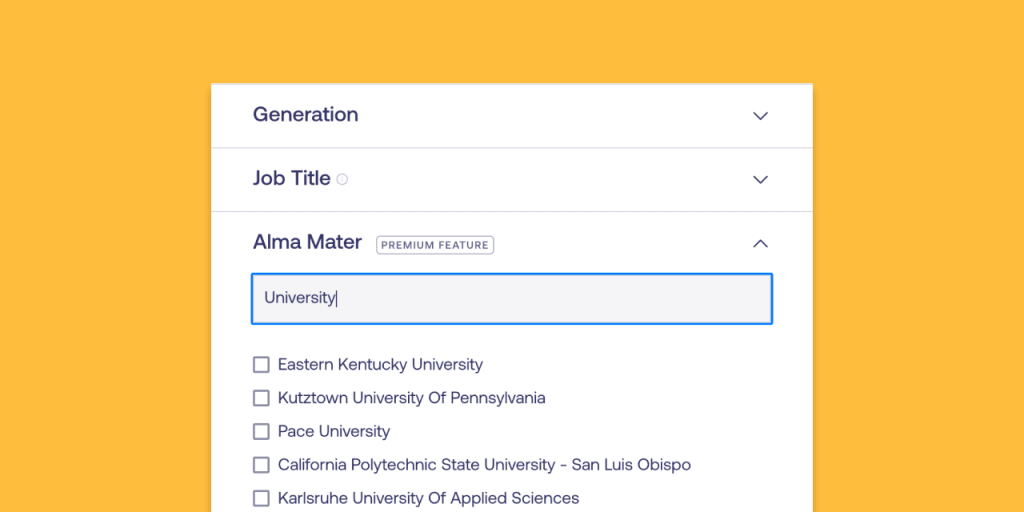 Quick Access to Social Media Insights
Navigate directly to the latest activities, posts, lists of followers, and other social media insights right from the prospect profile page. Your gateway to deeper connections is just a click away.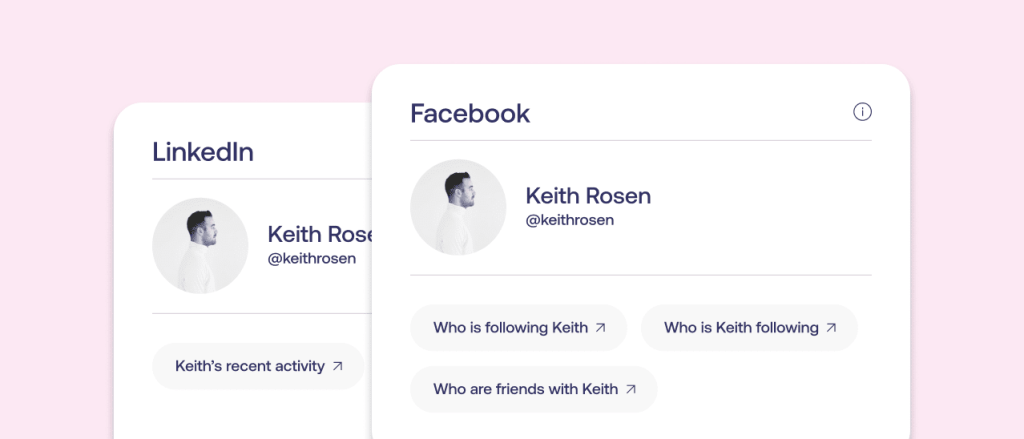 Live Enrichment Status Tracker
Stay in the loop with real-time updates on your data enrichment progress. Now, right after uploading your list of prospects, witness the status of the enrichment progress live.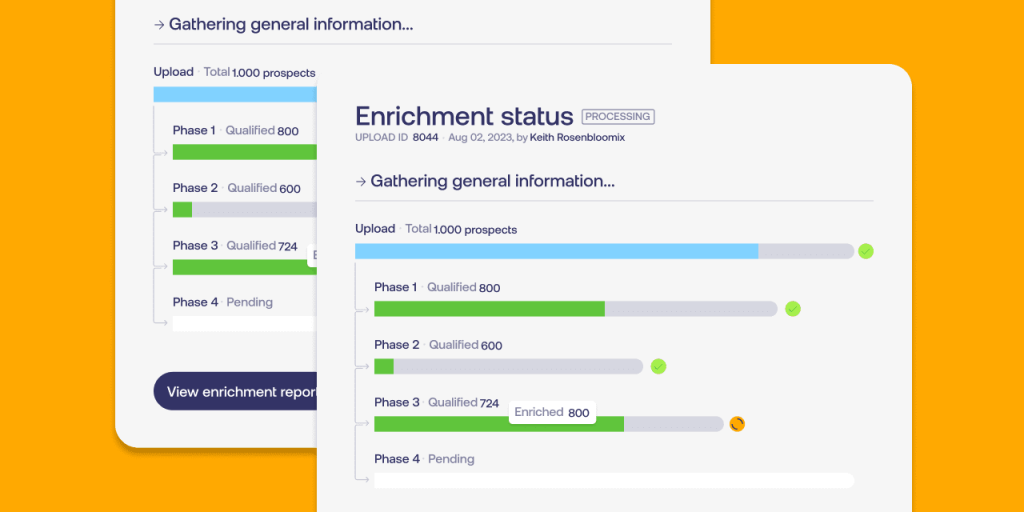 New API Data Points Unveiled
We have taken our API to the next level! Enjoy a richer pool of information with additional data points including: Spouse details, Job details, Address, Tags and notes, Social media accounts & influence score, Donation stats …and much more!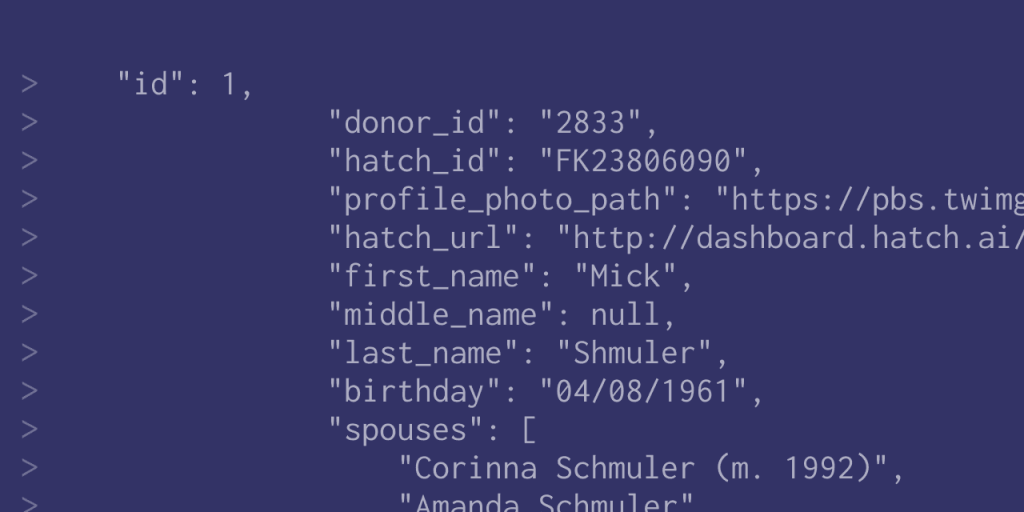 Enhanced Chat Support is Here
Thanks to our dedicated support team we have amped up our support system. Got a question or need assistance? Chat with an agent instantly via the chat box located at the right bottom section of the screen.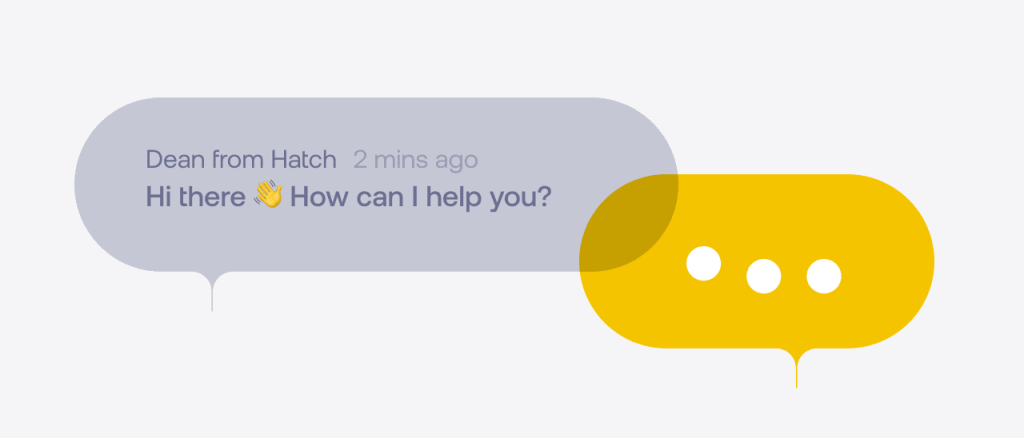 New prompts to Sir Hatch
We added new prompts to the Custom AI letter generator to fit a larger group of nonprofit professionals. Sir Hatch can now act as a Rabbi, Rebbetzin, Pastor, Priest or Imam. Just make sure to not skip the "length of letter" section to keep it short;).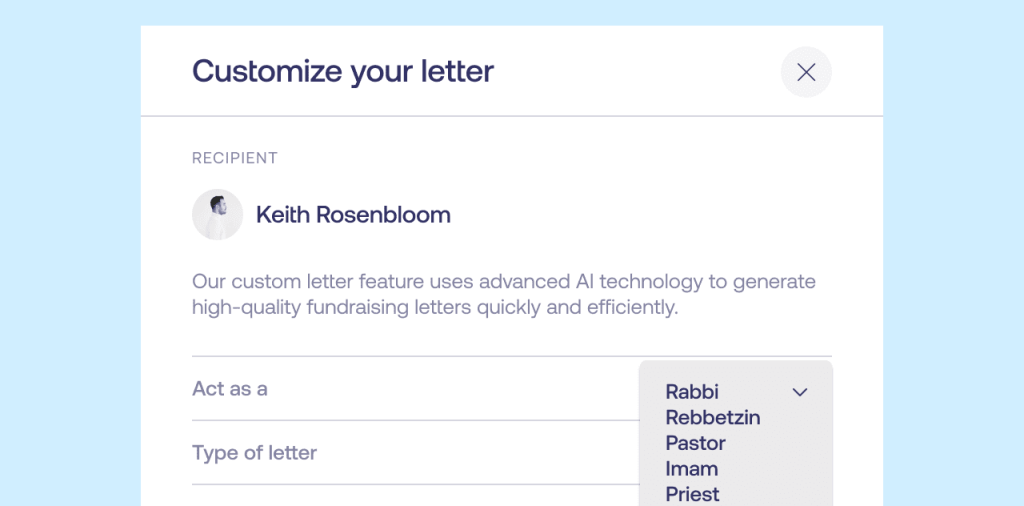 Thank you for being a part of our journey to continuous improvement. We value your partnership and are here to support you in every step.
Happy fundraising!
The Hatch Team