We're thrilled to unveil the latest additions to our platform. In V2.2 we focused on delivering new features specifically requested by our cohort members. All of these features are designed to help you get your job done in a more streamlined and effortless way. So without further ado, let's dive in and discover what's new!
1. Hatch live
We are excited to introduce Hatch Live, a dynamic feed that offers daily insights into the lives of people in your organization's database. From birthdays to social media activity, get a real-time pulse on what's happening with each individual in your network. Pair Hatch Live with your morning coffee and cultivate your community, daily! Check it out! (You'll need to log into your account)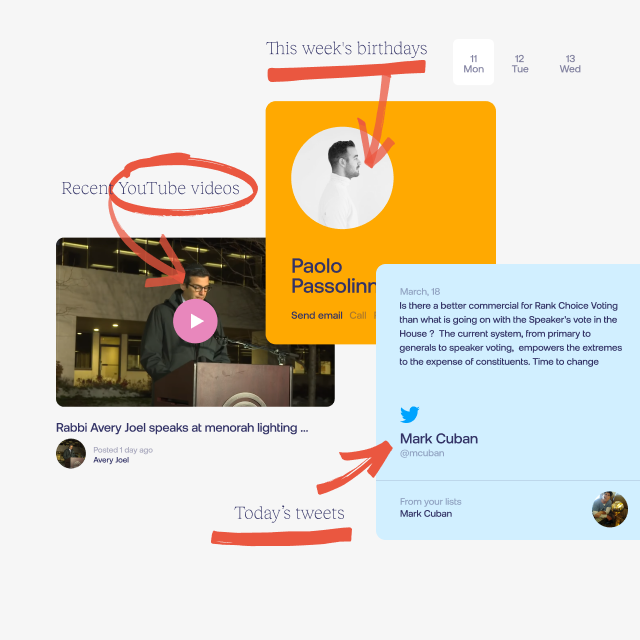 2. Lists
With Lists, you can now easily segment your donors into an unlimited amount of customized groups. Whether you're a fundraiser looking to create a targeted list of potential major donors, a marketer looking to segment all the people with the highest social influence, or a campaign manager looking to create a targeted list for your next P2P campaign…this new feature has got you covered!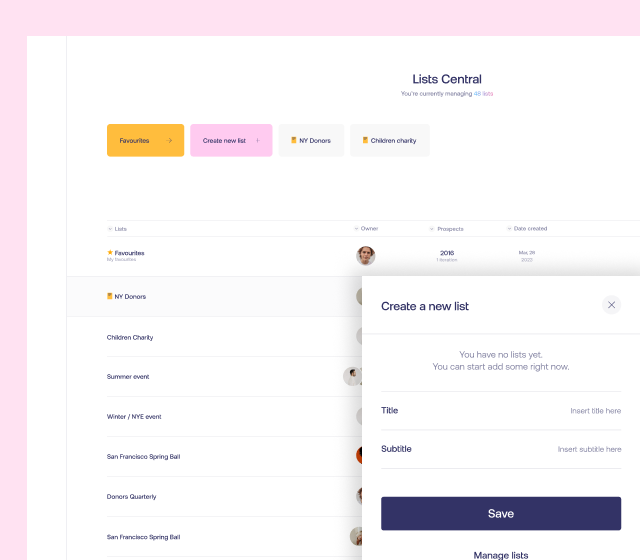 3. Quick Actions Toolbox
Our new toolbox is designed to help you more effectively manage your donor profiles; Making it even easier to take action on your prospect profiles. Here are the actions: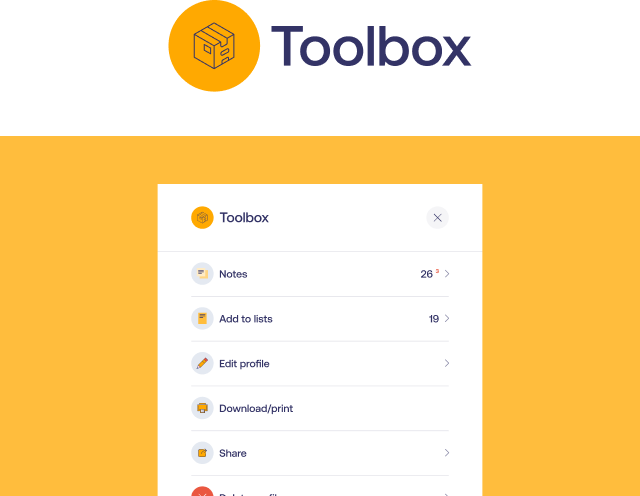 3.1 Edit Profile
You can now edit the information for each of your profiles, ensuring that they are always up-to-date and accurate. Keep a look out for more fields to edit on an ongoing basis.
3.2 Lists
In the Toolbox, you can manage your customized list of profiles more effectively by swiftly adding profiles to one or multiple lists. With Lists, you can easily segment your donors and personalize your outreach efforts directly from a profile page.
3.3 Download/Print
You can now download a copy of any donor profile in PDF format or print it directly from the platform. This feature makes it easier for you to keep hard copies of important information and share it with others in your organization who may not have access to the platform (e.g. your board members).
3.4 Share
With the new Share feature, you can quickly copy and share the URL of a donor profile with others. This feature is particularly useful when you need to collaborate with others on a specific profile, or when you want to provide someone with a direct link to a donor's information.
3.5 Notes
This was released in V2.1 but we added it to the toolbox for a more seamless experience. Refresher: You can now take notes on each profile that you identify, making it easier to keep track of important information about each person. With Notes, you can refer to past interactions and personalize your approach to each donor.
4. Refreshed interface
We've made some exciting improvements to the way we list profiles and search results on our platform. With the cleaner, refreshed layout, you'll be able to access donor profiles more quickly and easily, making it simpler to find the information you need when you need it.